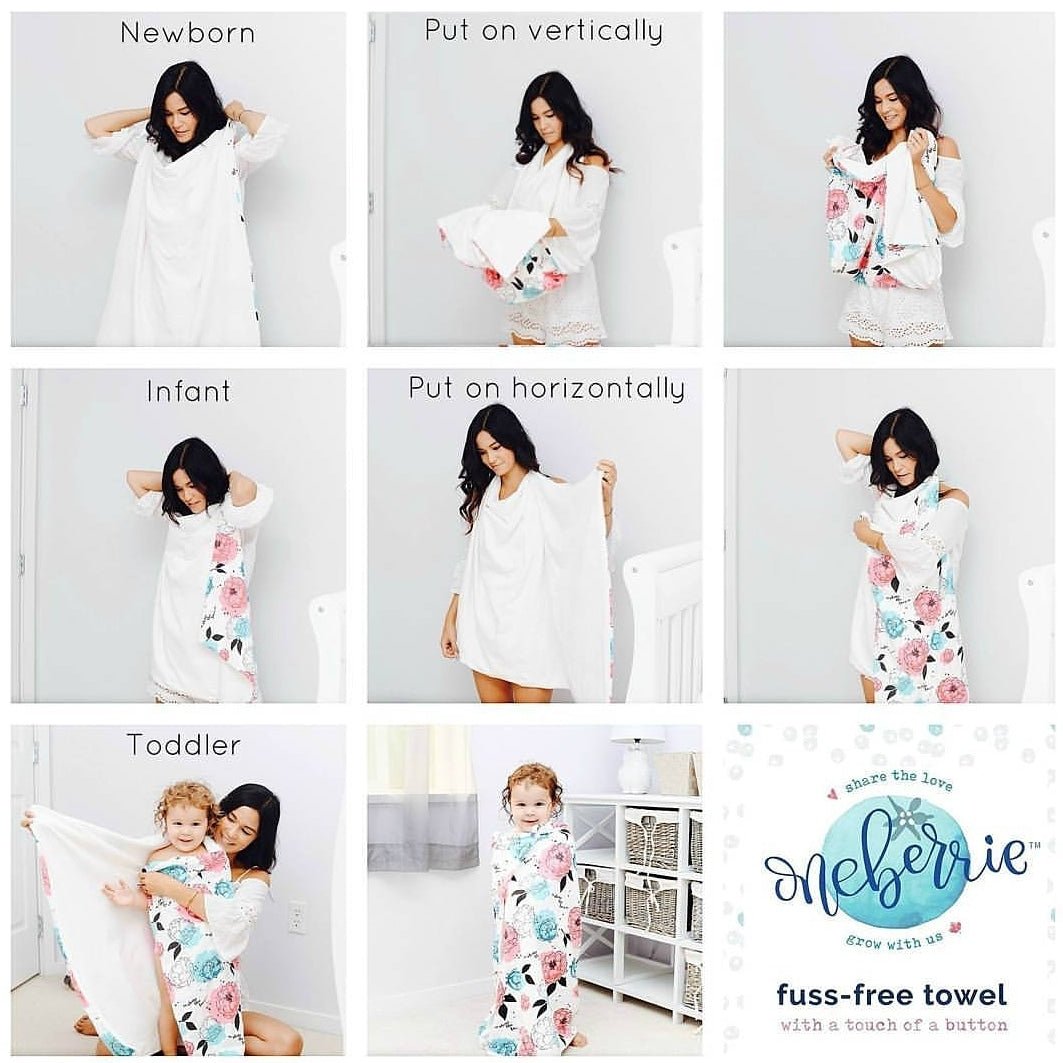 Towels unlike any other on the market
80% of new parents have never held a newborn before their own, let alone bathed one. It's a journey of learning and troubleshooting.
We took the bath process at every stage; newborn, infant and child and designed a towel that supported the whole experience.
Babies don't keep, they grow and blossom. We have ONE towel for that.
Baby & Kids Towels
Bigger, Better, Smarter baby towels
Every baby towel is handmade with the warmth of Cotton Flannel and softness of Bamboo Terry. Oversized, Gentle, Intuitive and Safe for the newest of babies and the biggest of kids.
Regular price

From $48.95 CAD

Regular price

Sale price

From $48.95 CAD

Unit price

per

Regular price

From $59.95 CAD

Regular price

Sale price

From $59.95 CAD

Unit price

per

Regular price

From $13.20 CAD

Regular price

Sale price

From $13.20 CAD

Unit price

per
Collapsible content
Why create a new towel?

Because we hated our square baby towels, their size, texture, low toweling off coverage taking them out of the tub and laying them down. We hated all the hacks, of putting it in your teeth or shirt or pockets. We hated needing more than one at any given time...

Our Products are designed for the whole bath process. Intended to be innovative, user-friendly, and long-lasting to deliver extraordinary experiences.
But babies are resilient?

Yes they are and their experiences MATTER. Babies come in all different temperaments and we want to make every one of them feel safe and without distress regardless of their natural panic level.

They don't have to hate baths. We believe that leading with high value experience can create a beautiful influences for their development and resilience.
Why are they more $$?

While society has trained us to value quantity and cheapness, we prioritize function, quality, and living wages to make products our planet and humanity is proud of.

Handmade in Canada & crafted with materials and innovation that last throughout infancy and beyond. We aren't the cheapest because we aren't the same.
What are the fabrics?

Don't judge our absorbency by our tiny loops. They pack a super wicking power, and don't collect bacteria.

Our products are made with our 100% Flannel Cotton for warmth and 93% Viscose Bamboo & 7% Lycra Canadian Terry for thirsty absorbency and maximum softness.

We believe sustainability and longevity go hand in hand. We aren't textiles that get changed with seasons and end up in landfills. We are around for years to come and need the best, strongest, and sustainable materials to make that happen. Average life of our towels - 8 years.
Necessity is the mother of all invention
Hello, I'm Sue-Rose, CEO of Oneberrie, and I'm determined to improve how new parents learn to bathe their babies. I've bathed more than 30 newborns (and counting) using our towels, and as an engineer and mom, I understand the power of having the right tools and methods to build confidence. Let's commit to high value experiences that help our babies develop strong brains and resilient stress systems.
Smarter Towels, Better Nurture, and Happier connections.
SHOP ALL